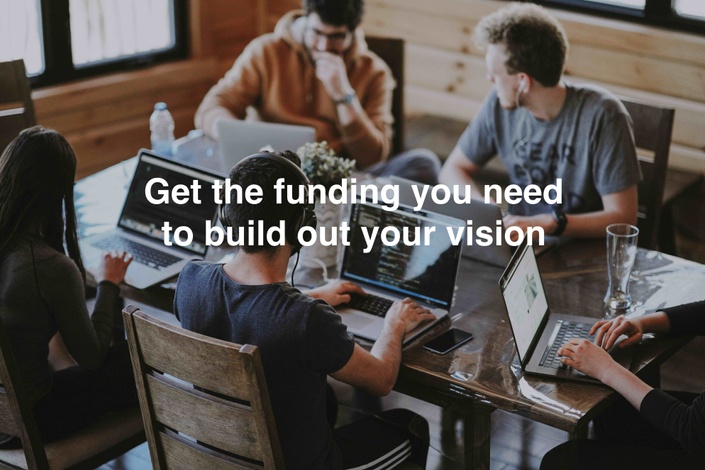 SIGN UP: The Only 10 Slides You Need In Your VC Pitch Deck + Financial Model Masterclass
Get the funding to build out your vision.
If thinking about putting your pitch deck and financial model together makes you cringe, then this masterclass is for you.
Because let's face it. There are a ton of resources on the internet telling you what you need to put in your pitch deck. Most of these resources only have part of the info and leave you with questions. And others tell you completely conflicting information. Who can you believe? Don't you just want a straight forward, proven pitch deck format and easy financial model template?
Creating your pitch deck and financial model doesn't have to be a painful process!
Once you see how I have been creating pitch decks and models for years that have helped raise hundreds of millions from VCs, you can be confident.
When you have a solid pitch deck and financial model, you:
Get more meetings with VCs
Get more interest from VCs because you have clearly shown them what they would be investing in.
Don't have to answer basic questions about your business that VCs want to know.

The first pitch deck and financial model I built were definitely amateur. I used a pitch deck template that I got from my entrepreneurship class. But I didn't know what VCs were actually looking for. That's the main issue. I thought if we just showed the business in the best light and our vision for the company that was good enough.
But the truth is that VCs are looking for some very specific elements in your business. If your pitch deck does not include those things, they won't be interested. The problem is that you didn't even know what you are supposed to include you will get passed over without even getting a chance to respond.
Once I understood the things that VCs wanted I was able to tailor my decks and model to make the business more appealing.
Here I share with you the very pitch deck template that has helped raise from VCs over and over again.
THE TRUTH:
You can put together a great deck in a week's time that you can be confident pitching. You will need the following to create your pitch deck and financial model:
A clear understanding of your product/service
Why you are building your product/service
Who will buy your product/service
Estimated prices you will charge
Who else is selling a competing product/service
A basic staff plan and an idea of other necessary expenses
Your vision for the company
With the above information and my guidance you will be able to put together your pitch deck and financials.
Even though your pitch deck is a living document and every time you present it you will likely want to tweak the content, after working on this deck for seven days you will have a solid plan that you can be confident taking to VCs.
My results: hundreds of millions in VC investment raised over a decade.
I've personally worked on dozens of raises and know the process and what to expect.
I wish that I could tell you it was really easy and this pitch deck will be a magic bullet to cash in the bank. It won't be. But it will be the second best thing you can do next to working directly with me or someone else who has been supporting VC raises for a decade.
No one is born knowing how to pitch VCs. Take a little shortcut and learn from what I have seen over the years.
What is a VC pitch deck?
It is a presentation (in PowerPoint, Keynote or PDF) that is used to pitch VCs your business idea with the objective of potentially raising equity funds from that VC.
The presentation itself focuses on the business itself, not necessarily on the features of your product or service. This means you will need to go into details about your market, competitors, sales and marketing plan and financials.
The presentation itself should have enough text to be a standalone document but not so much text that you are reading paragraphs to your audience.
Why do I need a VC pitch deck for my early stage tech company?
You only need a pitch deck if you are planning to raise equity funding for your business.
If you prefer to bootstrap (use your own cash and/or combination of family loans) or get a loan to fund your business' growth, you don't need a VC pitch deck. It's not for everyone.

Why is there so much varying advice on what goes in a VC pitch deck?
- Varying opinions - What is that weird saying? "There is more than one way to skin a cat." Essentially there isn't one universal way to create a winning pitch deck. There is a range of opinions on the shoulds and should nots of pitch decking. The confusing part for you is, what makes sense for you and your business and who actually knows what they are talking about. Which brings me to my next point….
- Lots of people have no idea - There are a bunch of websites with pitch deck templates or even better yet (sense my sarcasm) software that creates a pitch deck for you. The problem with a template is it is one size fits all = one size fits none. And software just doesn't make sense for creating your pitch deck content.
I have worked with people who purchased pitch deck templates who have paid someone on Upwork or Fiverr $100 to write their deck. They came to me afterwards because the decks weren't good and they didn't feel confident.
- Stage of company matters. The truth is that a deck for an early stage company (pre-revenue or little revenue) is going to be pretty different from a company that is in growth mode and very different from a mature company. You need to remember that when taking pitch deck advice.
- Industry is important. My pitch deck and financial model advice is for B2B tech entrepreneurs. There are plenty of businesses in industries that are raising VC money but I simply don't know them all.
Who is this masterclass for?
•Founders
•Early stage B2B tech startups
•Who are pre-revenue or have little revenue (less than $2m)
•Looking for VC investment
•That already have a Minimum Viable Product (MVP) and/or demo

Why do awesome founders suck at creating their pitch decks?
Creating pitch decks is a learned skill. It seems like the kind of thing that anyone who has a great idea can create and it will be great.
The problem is that a lot of founders have great technical skills or industry experience but they don't have sales skill and they don't know where VCs are coming from. They simply haven't learned how to create a pitch deck for VCs.

You will leave this masterclass with:
-A completed VC pitch deck that you created based on instruction
-A financial model in excel with a Profit & Loss Statement and Cash Flow Statement that you can share with investors
-A list of actual questions VCs have asked so that you can prepare for meetings.
-The confidence to know that your deck is rocking.
What's in the course?
> Video trainings that explain exactly what slides you need in your pitch deck, the reason behind why you need these slides plus DOs and DON'Ts.
> Pitch deck template provided in PowerPoint and Google Presentation formats.
> Complete written instructions regarding every part of creating your VC pitch tech.
> Critiques of real startup pitch decks.
> Proven Excel/Google sheets financial model template with video and written instructions that you can share with prospective VCs. (Including Income and Cash Flow Statements)
> PLUS a LIVE Q&A session to discuss everything you have learned and how to implement it.

Your Instructor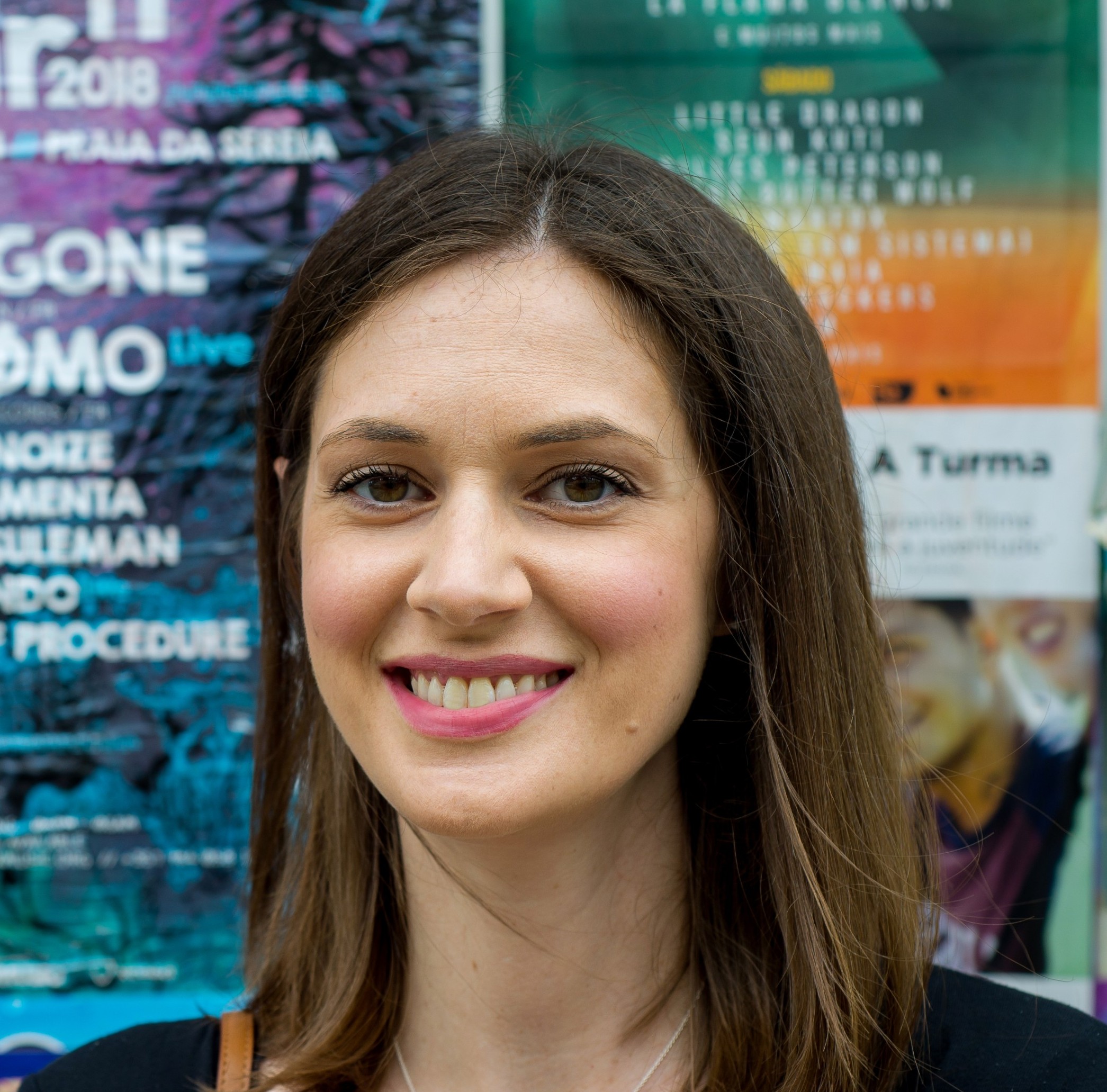 Hi, I am Katie, consulting VP, Finance to tech startups. I'm going to help you create your VC pitch deck so that you can get closer to securing funding to build your dream business. I've been working VC backed startups for the past decade and have helped raise over $200 million from investors. If you have been struggling to create your pitch deck or keep hearing conflicting advice about what goes in it, we are going to get along fine.
Masterclass overview
Below is an overview of each day and our assignments. Each day you will watch a brief video explaining the day's topics in detail and work on the assignment.
Day 1: Introduction and overview: understanding the VCs point of view
Day 2: Your market: who, what, where, how many
Day 3: Business stuff: competitors, business model, how you get customers, milestones
Day 4: Financial model day 1
Day 5: Financial model day 2
Day 6: Pro-tips
Day 7: Live group call
Frequently Asked Questions
When does the course start and finish?
The next session begins Wednesday, March 27th and never ends! It is self paced and all content is available online from day one.
How long do I have access to the course?
Forever! After enrolling, you get unlimited access to the course for as long as you like.
What is your refund policy for the masterclass?
You have 10 days from the start of the course to request a refund. In order to receive a refund you must show me that you put in effort to create your pitch deck.
Who is The Only 10 Slides You Need in Your VC Pitch Deck + Financial Model Masterclass for?
I want to be able to help as many founders as possible. I had to learn the hard way. My experience will be most helpful to founders of early stage B2B tech companies that are pre-revenue or have little revenue (less than $2 million) and are interested in getting VC investment.